Circulation & Lymphatic Micro Massage
A Circulation & Lymphatic Micro Massage with icoone® technology helps increase blood flow to the tissues, raises oxygen levels, and improves drainage.

During massage, our health practitioners use a handpiece that provides Multi Micro Alveolar Stimulation, which delivers up to 21,600 microstimulations per minute, reaching deep below the skin and targeting the sympathetic nervous system and the lymphatic system. The handpiece also facilitates drainage of liquids and the return of blood to the heart, which increases blood flow to the tissues and improves oxygen levels.
WHY IS HEALTHY CIRCULATION IMPORTANT?
SUPPORT
Healthy blood circulation supports the functions of cells and tissues throughout the body.
ACCUMULATION
When waste products cannot drain, they accumulate in the feet, legs, and hands.
SPREADING DISCOMFORT
Poor circulation in the legs often begins in the thighs and extends to the ankles, causing the feet to feel heavy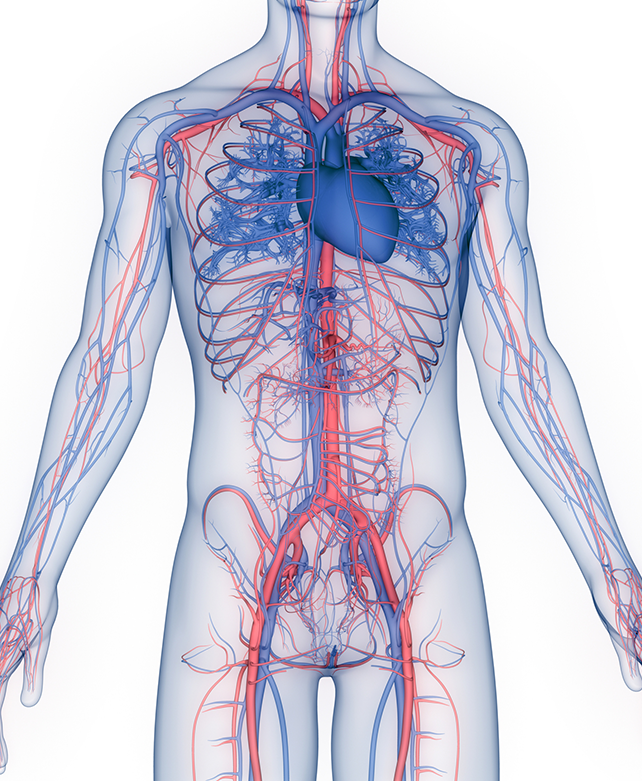 DRAINAGE
Poor circulation inhibits the drainage of waste products from metabolism, causing them to be trapped in connective tissue.
SWELLING
Poor circulation in the feet may cause swelling in the morning, evening, or on hot days.
HEAVINESS
Just like the thighs, ankles, and feet can become heavy, the hands may also feel heavy and appear swollen.
WHAT IMPACTS CIRCULATION?

Changes in lifestyle can help individuals improve circulation and increase blood flow to tissues. Maintaining a healthy weight will reduce the load on peripheral blood vessels caused by fatty tissue.

It's also important to avoid tight clothing, which can hinder blood circulation. Examples of tight clothing include workout leggings, sports bras, corset-style tops, and shapewear.

If you are concerned about circulation, you should avoid smoking. Smoking weakens the blood capillaries and impairs their ability to function properly.

Individuals with desk jobs should get up and move every few hours to promote blood flow. Even better, physical exercise is like a 'peripheral pump' that sends blood to the heart.
UNDERSTANDING LYMPHATIC DRAINAGE
The lymphatic system is a network of vessels, tissues, and organs that move a watery fluid called lymph into the circulatory system. The lymphatic system helps maintain fluid levels in the body, absorbs fats from the digestive tract, and transports and removes waste products and abnormal cells from the lymph. Lack of exercise, unhealthy weight, lack of sleep, alcohol consumption, smoking, and dehydration can cause the lymphatic system to malfunction.