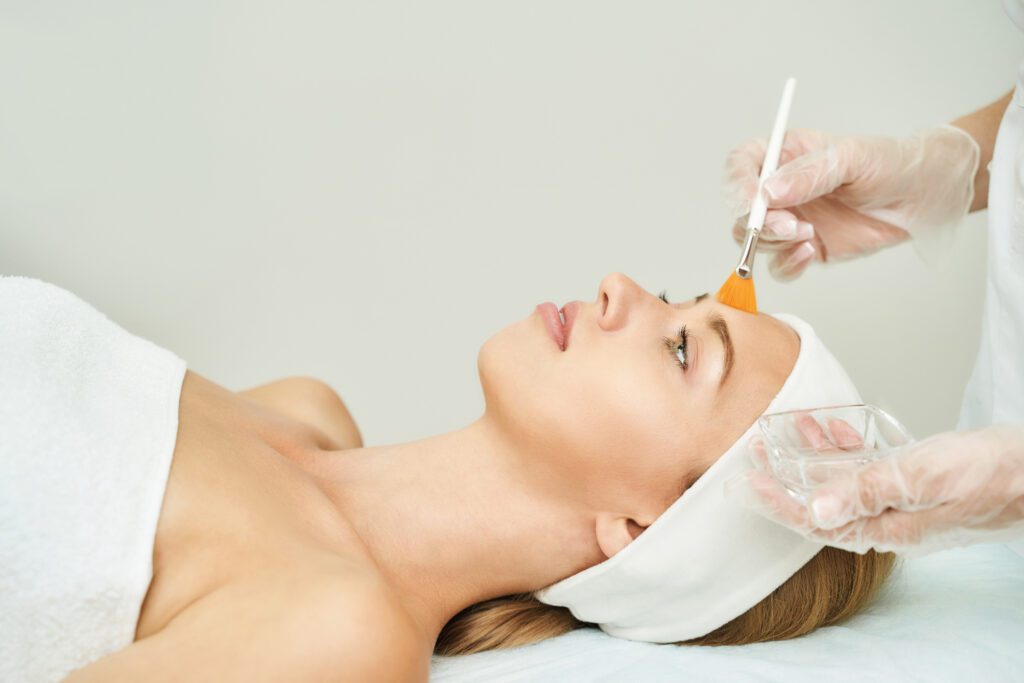 Cool Peel is a non-invasive approach to peeling that reduces the appearance of wrinkles, fine lines, pores, acne scars, uneven skin tone, rough skin texture, age spots, and other signs of sun damage. The peel stimulates fibroblasts to increase collagen production while preserving the top layer of the skin.
Treatment with the Cool Peel takes approximately 60 minutes.

The treatment is gentle and scientifically formulated with low pH.
Cool Peel doesn't require any downtime due to its gentleness, making it less invasive than other peels.
Cool Peel technology is a fully customizable system. Strength can be adjusted throughout treatment based on patient needs and prior peel experience.

Cool Peel avoids compromising skin health and function while helping to smooth, refine, and rejuvenate it.

The Cool Peel is formulated with acid solutions that are intended to preserve skin integrity while also getting the safest amount of active ingredient into the skin.

Cool Peel stimulates fibroblasts in the skin's dermis, which contributes to collagen production and leads to smoother, more vibrant skin.

As a result, patients experience less flaking, peeling, and swelling after treatment, compared to other peels.

Peeling with the Cool Peel is minimal and occurs after one to three days, and is usually concealable with mineral makeup.

Treatment takes about 60 minutes and patients will only feel a mild tingling and tightening sensation. Patients typically need two to three treatments to achieve optimal results.
MINIMIZED SUN DAMAGE & SPOTS
REDUCED LINES, BLEMISHES & SCARS
Most patients return to normal activities after treatment. There may be a redness similar to a sunburn that should subside within one to two days. It's important to keep the skin hydrated as it heals to ensure the best possible results. Patients should also avoid direct sun exposure and wear a sunscreen of SPF 30 or higher.