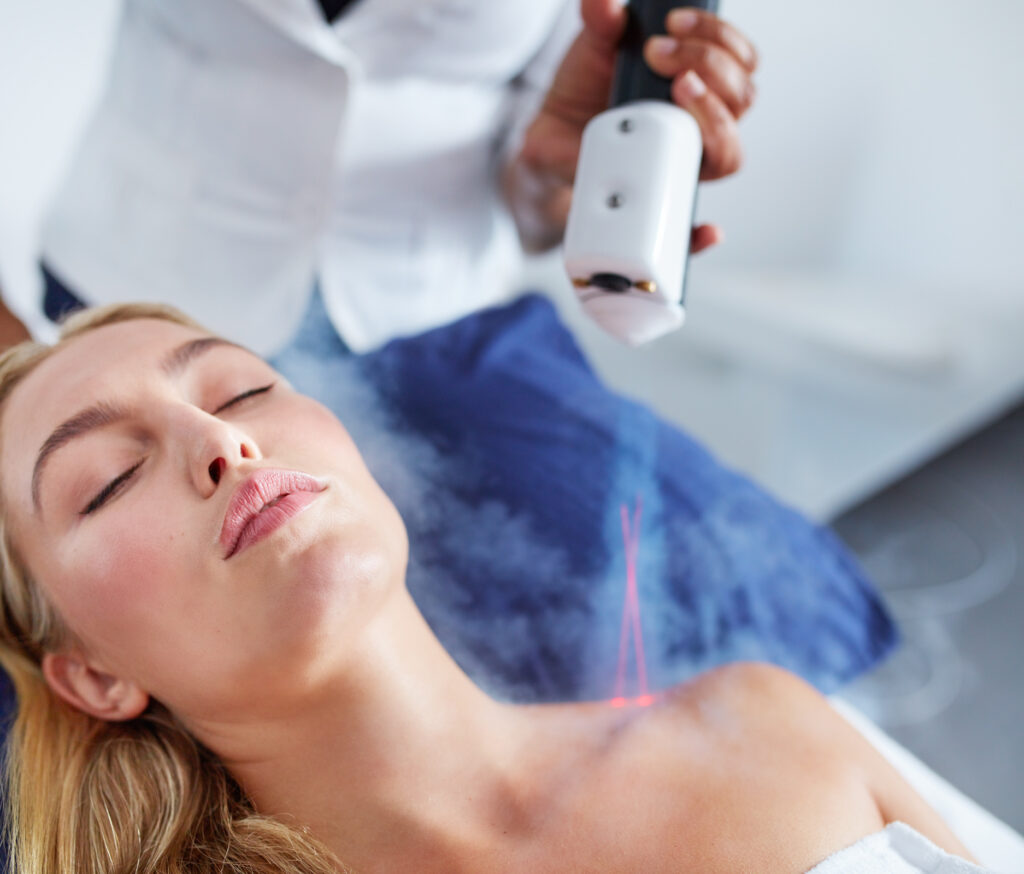 During a cryofacial, also called cryotherapy, a machine-operated device pumps liquid nitrogen onto the face to brighten skin, tighten pores, and reduce the appearance of fine lines and age spots. Cryofacials are primarily done to treat the face, but may also treat the neck and décolletage.
PREPARATION
Prior to undergoing the cryofacial, patients should drink lots of water and avoid heavy exfoliation and products that could irritate the skin. Patients should also avoid receiving Botox and other injectables for at least two weeks.
LIQUID NITROGEN
The patient will need to remove any jewelry and put on goggles. Once the machine is turned on, the liquid nitrogen will be directed towards the patient's face.
MOISTURIZING
Then, the practitioner will apply a moisturizer or serum to the face. Patients may also choose to undergo a second facial.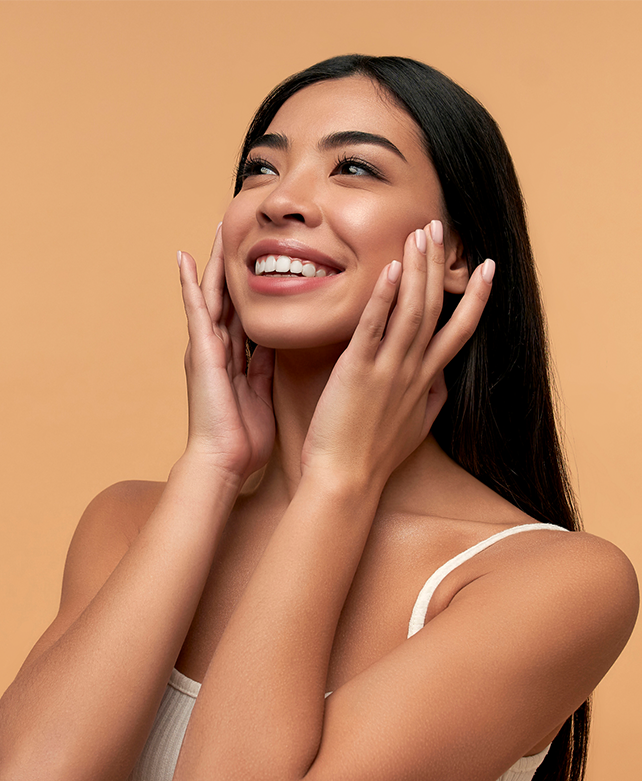 CLEANSING
The provider will begin by cleansing and drying the patient's face. In some cases, the patient's face may be steamed and gently massaged to support lymphatic drainage.
THREE MINUTES OF COLD
Treatment will feel like sticking the face into a freezer, but shouldn't feel unbearable. The nitrogen will be pumped onto the patient's face for about three minutes.
TEMPORARY EFFECTS
The facial will be done in a well-ventilated room to prevent oxygen deficiency. Patients may feel temporary numbness or tingling of the face.
The intense cold pumped onto the face causes the blood vessels to contract and the pores to tighten.
Once the skin is back to its normal temperature, the blood vessels quickly dilate, causing an increased flow of blood and oxygen to the face.
This makes the skin look glowing and vibrant and the lips may appear more plump.
The sudden rush of blood and oxygen to the face may also cause the face to look more taut and less swollen.
01
NO DOWNTIME
There is no downtime required after a cryofacial and patients are able to resume normal activities after treatment.
02
RESULTS
Results will be visible immediately and should last a few weeks. To maintain results, patients should undergo a
cryofacial
every three to five weeks.
03
LONG-LASTING
Over time, the results will become longer lasting, improving the skin's overall texture and firmness.